Litter Liners
Australian Pet Shop supplies a range of Litter Liners to make changing your cats litter easier then ever. Simply place a litter liner in the litter tray and when it comes time to change the litter wrap it up like a rubbish bag and dispose if it.

These litter liners will also keep the litter tray odourless and clean. So make the changing of the litter mess free and easy by purchasing online today some litter liners on the Australian Pet Shop.
Australian Pet Shop also offers other Cat Litter Products.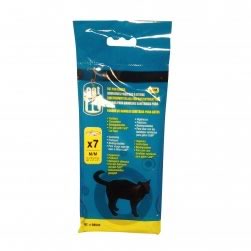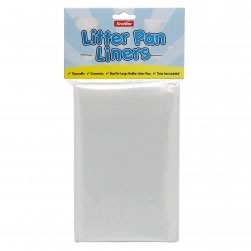 NOW
$5.25
(AUD)
WAS
$10.50
(AUD)
Other Cat Litter Products include . . .
| Accessories | Litter Pans |
Australian Pet Shop has a large range of pet products featured on the website. However, if there is something which you need that is not currently featured please contact us for a competitive quote on all your pet supplies.